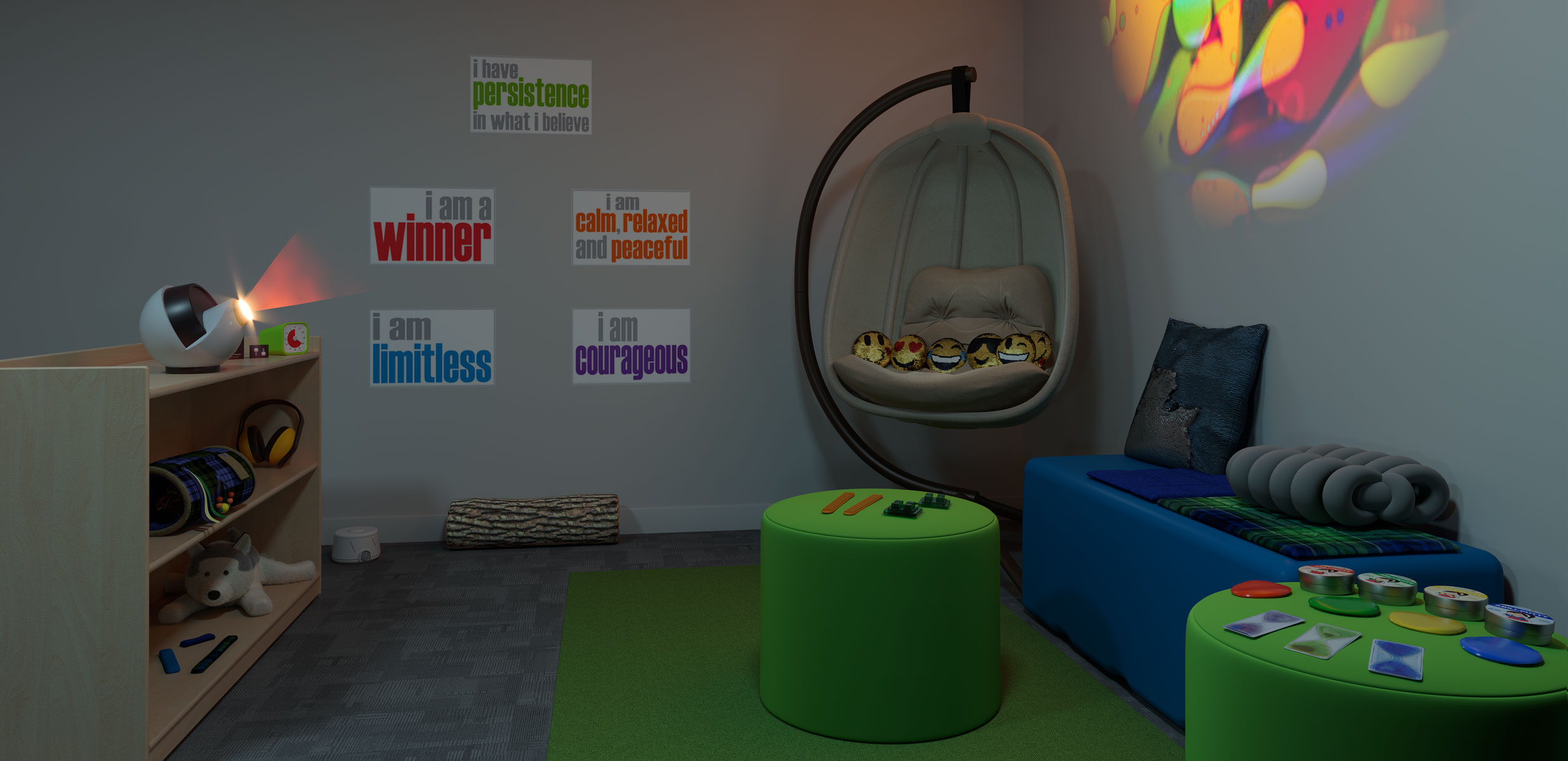 Middle/High School Chill Corner
Chill Zones like this serve an important role in Social & Emotional Learning and Trauma Informed Care practices, providing a quiet space for older students who need private moments to relax or take a "time in" to calm down without ever leaving the classroom.
Sign in to view your pricing.
A Partner Every Step of the Way
Projects by Design® is our unique service from collaborative no-cost design through installation and beyond.
Using our exclusive 6-Essential Design Elements™ process, our team of in-house designers and learning environment specialists can work with you to create comprehensive ecosystems that equip and inspire every student, from birth to Grade 12. We can provide training on the latest educational trends and methods, too. We can be your single source for products, design, and project management resulting in one P.O. for your entire project.
We've done this for thousands of school building projects over the past two decades. And we'd love to do all of this for you.