Delta Education Science In A Nutshell Work: Plane and Simple Kit, Grades 5 to 6
Get your students to think outside the box (like scientists!) with hands-on, theme-focused STEM kits from Delta. Science In A Nutshell kits are available in a specific Life, Earth or Physical Science topic or Nutshell Clusters (thematic class units).
Free Shipping Ineligible: Details
School Specialty Shipping Policy
Items Shipped Within the Contiguous 48 United States
Free Shipping Eligible Items
Free shipping and handling on eligible supply orders of $49 or more. Free shipping calculation is based on the subtotals of eligible items, after any additional discounts are applied.
For subtotals less than $49, the shipping and handling charge is $9.95.
Free Shipping Ineligible Items
Shipping and handling charges are 12% of the subtotal of the items, after any discounts are applied, with a $5 minimum charge.
Free Shipping Ineligible Items
Shipping and handling charges are 15% of the subtotal of the items, after any discounts are applied, with a $99 minimum charge. If the subtotal is greater than $1,000, please call 1-877-350-0645 or E-mail freight_quote@schoolspecialty.com for a freight quote.
Items Shipped Internationally
See our
International Shipping Policy
for details.
In Stock - Typically Ships Within 2-3 Days
Explore the power of science and engineering at home or school…in one contained package! Science In A Nutshell Kits are filled with self-directed experiments centered on a specific focused topic or concept, along with student activity journals and all the necessary materials needed for inquiry, testing, and execution. In the Work: Plane and Simple Kit, students will: investigate inclined planes, screws, and wedges; calculate data; use graphs to record work; and measure and compare the amount of force needed to move objects. Additional/replacement student journals available as needed at Item # 550-3387 (sold separately). Grades 5 to 6.
This science kit provides a fun and hands-on way for students to explore, inquire, and discover specific science/engineering concepts and processes through self-paced experiments and activities
Activity Guide features simple, clearly written instructions for students to work on science activities alone or with small groups of up to 3 users at a time
Three activity journals feature graphic organizers, content-area writing practice, writing prompts, and more for each student to record observations and data before and after each experiment
Themed science kit provides an engaging alternative to homework or quizzes while also preparing students for standardized testing, critical thinking, and collaborative learning
Science In A Nutshell kits come in a neat plastic storage case and are a curriculum-approved asset for makerspaces, science centers, science clubs, after-school programs, homeschool or at-home learning activities
Student Science Kit Includes:
8-12 Assorted Activities that Develop a Specific Science Topic
Assorted Quality Materials for 1-3 Students and Up to 6 Uses
1 Activity Guide
3 Student Activity Journals
1 Plastic Storage Container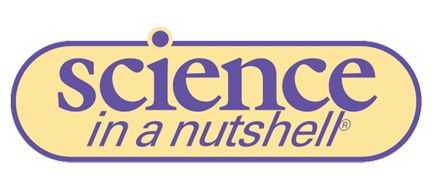 Delta Science in a Nutshell®
Explore the forces of nature that form the foundation of our booming technological progress
Kits cover a variety of Physical Science subjects, from electricity and energy to motion and magnets
Each kit is ready-to-use right out of the box and includes everything needed to complete your study or experiment
Big Ideas for Small Group Learning
Introduce, review, and reinforce Physical Science concepts with these out-of-the-box-ready Science in a Nutshell kits. As opposed to life sciences, physical sciences study the organization of non-living things. From planetary motion to chemical interaction, these kits provide endless study and exploration opportunities through inquiry-based and hands-on learning. Fun, meaningful activities are designed for student-directed individual or small-group learning.
Physical Sciences
Physics – Discover the forces that determine how things move, why they move, and where they're going
Chemistry – Study the fascinating way non-living chemicals interact with each other and our world
Astronomy – Examine the motions of the planets and stars that make up our solar system, the Milky Way galaxy, and our universe as a whole
For More Information
Contact a sales consultant for more information on how you can best utilize this program in your school or district. Our sales consultants are your resource for product presentations, workshops, and product review samples.