Delta Education Science In A Nutshell Living Things Cluster, 4 Assorted Kits, Grades 3 to 6
Get your students to think outside the box (like scientists!) with hands-on, theme-focused STEM kits from Delta. Science In A Nutshell kits are available in a specific Life, Earth or Physical Science topic or Nutshell Clusters (thematic class units).
Free Shipping Ineligible: Details
School Specialty Shipping Policy
Items Shipped Within the Contiguous 48 United States
Free Shipping Eligible Items
Free shipping and handling on eligible supply orders of $49 or more. Free shipping calculation is based on the subtotals of eligible items, after any additional discounts are applied.
For subtotals less than $49, the shipping and handling charge is $9.95.
Free Shipping Ineligible Items
Shipping and handling charges are 12% of the subtotal of the items, after any discounts are applied, with a $5 minimum charge.
Free Shipping Ineligible Items
Shipping and handling charges are 15% of the subtotal of the items, after any discounts are applied, with a $99 minimum charge. If the subtotal is greater than $1,000, please call 1-877-350-0645 or E-mail freight_quote@schoolspecialty.com for a freight quote.
Items Shipped Internationally
See our
International Shipping Policy
for details.
In Stock - Typically Ships Within 2-3 Days
Learning about the natural world is hands-on and fun with the multi-kit-packed Delta Education Science In A Nutshell Living Things Cluster! With 4 assorted and interconnected Delta Education Science In A Nutshell Kits combined into one convenient large set, students will be able to do 4x the experiments and activities such as observing animal life, growing bean plants, germinating mystery seeds, building a miniature habitat, and much more.
The 4 individual Nutshell titles/kits in this Cluster include: Animal Observatory, Flowering Plants, Is It Alive?, and Seed Mysteries (which are each also sold separately, if you wish to choose just one specific topic/kit). A comprehensive teacher guide is included to help you create and manage multiple science stations for your entire class! Additional teacher guides and consumable student journals for individual Nutshell titles sold separately. Grades 3 to 6.
Nutshell Clusters are thematic class units comprised of 4–6 complementary Science In A Nutshell titles in one self-contained plastic container
Each Cluster is a powerful science unit with over 32 activities from related Nutshell kit titles to turn your classroom into a complete science center
Enough consumable materials are provided for up to 6 times of use between to 1-3 students to explore activities independently or as rotating small groups
Large thematic science set with multiple kits is an educational and engaging asset for learning centers, homeschooling or at-home learning, afterschool programs, science clubs, and beyond
Living Things Science Cluster Kit with 32+ Activities Includes:
4 Assorted Science In A Nutshell Kits with Materials for Up to 1-3 Students and 6 Uses Each:

Animal Observatory Kit (Item # 750-3451)
Flowering Plants Kit (Item # 750-3440)
Is It Alive? Kit (Item # 750-3429)
Seed Mysteries Kit (Item # 750-2769)

1 Spiralbound Teacher Guide
1 Transparent Storage Case for All Materials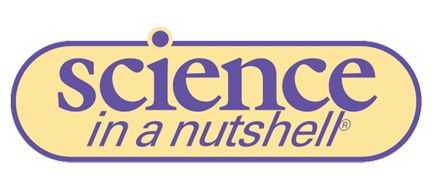 Delta Science in a Nutshell®
Dive into the biology of all living things to see what makes us all tick!
Kits cover a variety of life science subjects, from the biology of humans, animals, and plants to the ways in which we interact to build our societies
Each kit is ready-to-use right out of the box and includes everything needed to complete your study or experiment
Big Ideas for Small Group Learning
Introduce, review, and reinforce Life Science concepts with these out-of-the-box-ready Science in a Nutshell kits. From the substance of our cells to ecology of the Earth's every corner, these kits provide endless study and exploration opportunities through inquiry-based and hands-on learning. Fun, meaningful activities are designed for student-directed individual or small-group learning.
Life Sciences
Biology – Learn the individual components of the living things that make up all living things
Medicine – Study how medicines interact with our biology to keep living organisms healthy and strong
Anthropology – Examine the social worlds created by living creatures of all sizes
Ecology – Witness how life works together to thrive in nearly any condition
For More Information
Contact a sales consultant for more information on how you can best utilize this program in your school or district. Our sales consultants are your resource for product presentations, workshops, and product review samples.